Electric Dream pt. II: I Dream of Queer Bodies
In Electric Dream Blinix, a computer scientist in the near future helps design the layout of cyberverse, the digital world in which people can upload scans of their brains or personalities. As I mentioned in my previous post, Cyberverse intentionally departs from the human body. The idea is not to reproduce the "real" world, like The Sims. For the co-creators, and mostly for Paul and Rosemary, cyberverse offers a unique opportunity to experience liberation from the body. In Cyberverse, the digital copy of your brain is depicted for and experienced by other participants in Cyberverse, as ageless, raceless, weightless, etc etc.
As I talked about in my previous post, the task is near impossible; designing garments for bodies, that somehow tell the story of these characters detaching themselves from their bodies each time they enter into Cyberverse.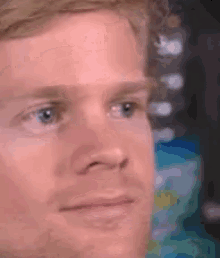 For Blinix, who identifies as genderfluid, the task is particularly difficult, because unlike Blinix is one of two characters that exist only in Cyberverse and therefore doesn't switch between the "real" world and Cyberverse. Blinix, and this other character, Tuluk, theatrically, speaking, doesn't really have a body.
When I talked with Lauren Thompson, the lighting and set designer for the piece, I was relieved to hear that she thought lighting Cyberverse unconventionally, so that the scenes in Cyberverse appear darker than the scenes in the real world. It's a beautiful thing when your co-designer, in her separate process emerges with a complimentary solution to a common challenge. Where her solution was darkness, mine, was light.
I decided I would use electroluminescent wires to line the garments with light which can switch on and off by the flick of a switch. Actors would switch them on upon entry into Cyberverse, when the stage presumably will be significantly darker, but not totally dark. The lines i'm interested in creating with the light will detract from the form of the body
,
by hopefully making their own shapes entirely. Additionally, by using lights and wire, the garments themselves become in appearance and function, like hardware.
The world I'm designing for inspires me. I am challenged, but the challenge is worthwhile, for I have to think creatively about how we portray ourselves, and revel in the possibilities of living without a body. Which tbh is very appealing to me as an aging adult. More often than ever in my years I am being reminded that I do in fact have a body. Like the other day when I ran to a meeting i was late for and had to spend a full ten minutes recovering before. For Blinix, and the other folks who collaborate to create Cyberverse, the world offers an escape from the body. The world I'm immersed inn artistically is an idyll where gender identity isn't so limited by the hermeneutics of the biological body.  So emerging from that world to ours, is often a frustrating relocation.
I remember Sasha Fierce, and more recently Keil Lensay, two transgender women who have fallen victim to homicide in Trinidad and Tobago. Although transphobia presents itself in a myriad of ways in Trinbagonian society, these blatant displays of violence left the LGBTQ and online activist community in Trinidad reeling in their aftermaths.
Violence against the transgender community is no new phenomenon in Trinidad and Tobago, nor in the world. In 2017, the United States saw a record number of transgender death due to violence. Transgender women of color and black trans women make up the majority of this statistic.
I also remember the women's march which celebrated its one year anniversary recently. I also wanna remember and give voice to some of its critiques, specifically how the march has excluded trans women and women of color.
For, Paul and Rosemary Mikado, the brandname leaders of Cyberspace in Electric Dream removing the body from the equation provided an full stop to the dialogue around gender, diversity, and difference. For them, by erasing the body with its particularities, they erase difference, and thus any need for fear, or hate. The space they created, the one I am designing for, the one that is just on the horizons of our technological development (?), is appealing for this reason. It is an idyll where people can exist together beyond difference. I'm sure you're asking "are they…?" Interestingly, they aren't (at least explicitly). But that's another discussion.
Folks have written about the possibilities for the body within the digital/virtual world. From cyberpunk fiction to critical writing in the digital humanities, authors have preoccupied themselves with the emergence of digital/virtual bodies. The movement is multi-directional, from technological advancements in manufacuturing organs and other body parts, to developing controllable, sensory virtual appendages. Technology is moving into our bodies and our bodies are moving into technology.
The scenario Denzel's thesis presents us with exists at the end of that merging, when both worlds have smashed into each other.
Bodies that defy gender as they become more and more represented in contemporary art and entertainment reminds us of we all construct and negotiate identity on a daily basis. This is where gender and the virtual intersect. Both our gender identities and virtual identities we construct via varying levels of conscious, detailed, curation. I choose flannels and jeans, and zip up boots for the fall, serving some lumberjack realness tropes of masculinity. Someone else may pick infinity scarves and leggings, for a more traditional feminine presentation. And even these symbols are arbitrary, for though they read masculine or feminine, they read that way because our fashion history has lead to this particular moment in which these visual symbols represent certain alignments with gender.
In the same way we curate ourself in the virtual world. As Tschegofatso Mosomane reminds us, the virtual lives we lead are reality.  We cultivate a particular view of ourselves within the bounds of each genre. The genre here, is the hegemonic taken for granted norms within a specific platform. For our finstas we curate screenshots of text convos with ain't shit men, and our ugliest selfies, whereas for Facebook we curate our edited photos of our vacation skiing in the Alps (someday yall) or some shit.
Which is why I keep bumping up against the contradictory task I've been presented with: designing for bodies garments that tell the story of disembodiment.
Though I've decided I will use lights to address the task, it is not the perfect solution. Ideally, according to Professor Parham's suggestion, we would stage these characters with using no bodies at all, like Karen. Blinix and Tuluk would merely be robots, or recorded voices, or projected video on a travelling screen. Something of the sort. But this drama is traditional in that it insists on the necessity of the body for dramatic expression. So I have learned and am learning that we cannot escape. Not yet. i've tried encapsulating the body in assorted gemoetric patterns. I've considered constructions that contradict the lines of the body, and constructions that accentuate them. I've drawn and drawn again and each time emerge frustrated. Because the body remained.
And that was my mistake. In my design process, I was reproducing the flawed logic that I had to somehow escape or completely occlude the body. After struggling for some time, I took my colleague Emily's advice and I traced the body of the actor that plays Blinix, several times on a piece of paper. In the end it was that, the specificity of that body that facilitated my design. I had to use the body's dimensions to come up with a design that would be flattering for the actor and thematically appropriate. And this is how I prefer to think of diversity; not the elimination of difference but the intentional recognition of those differences, and the pursuit to understand them, and honor them on their own terms.
I worry that this fear of difference has manifested in violence as an attempt to obliterate offending bodies. I speak of the aforementioned violence against transgender bodies and also of the violence historically and contemporarily meted out against black and brown bodies as well. Bodies outside the hegemonic construction of bodies offend and fear has lead us to the systematic, violent elimination of those bodies.
I bring up all this to say that the endeavor to escape the body and its realities is, for now, futile. So is escaping difference. I've learned a lot, however about how accepting the body on its own terms is an integral part of the lovework we extend ourselves, and each other.  And though my struggle with gender conformity is not nearly as close as  the struggle others go through on a daily basis, my sorrow extends to those whom have fallen victim to fear. A lesser sorrow extends to those who have not overcome fear.
I know little of what frustrations arise when that body is in fact your own, and not a drawing. Or when the process of drawing and redrawing is a daily act, a daily attempt to grasp at an elusive self. I have always hated drawing in front of people, their eyes over my shoulders always cast a shadow. My pencil pauses, and if it doesn't, it moves if only to save me the shame of no line at all. And I can only imagine how heavy the endless scrutiny must be when that pencil is intention and the line is the body you wear, and the way you wear it.
If I have learned  and am learning that the body is ours. And that the way Sasha Fierce, Keil Lensay and other queer, trans and non-binary folks exert autonomy over their bodies demonstrates that that fear can be overcome. That we can love our bodies in the ways we are called to, in the places we are.