Electric Dream pt. III: Visualizing the Digital
And I figure that's where this series must end. Right on the cusp of another beginning.
The challenge we had as I've mentioned in previous posts was to represent on stage, the phenomenon/idea/dream of the digital self. Using a variety of influences from Teen Titans' Cyborg to Alexander McQueen, I found metaphors that read as digital. Straight lines, lights (especially blue ones), hair gel, white etc etc.
Of those metaphors I created designs for each character.
Blinix:
Blinix is a genderfluid, nonbinary scientist who helped build Cyberverse. As I explored in an earlier post, the Paul and Rosemary Mikado opt to erase physical difference in Cyberverse, with the hopes of eliminating discrimination. I kno, it's dumb, but they do it anyway and one of their reasons was supposedly because they wanted to give Blinix and other gender non-comforming folks a world Blinix never leaves Cyberverse so I had to come up with a design that captured obscured their body and gender. What I came up with was this:
The costume was called many things lol my fave of which was probably "sharp marshmallow" coined by the actor wearing the costume Hyourin Martina-Hood. I decided straight lines that created its own pixelated shape around the body would do enough to interrupt the lines of the body for a bit. The angular nature of the costume, along with the prominent white and blue, and the gelled hair are all tropes used in science fiction imagery to represent futurity.I decided to use a constrasting orange color to give the piece balance and to hint at oppositional poles existing together in one sphere as a means of invoking the gender spectrum.
Tuluk:
Tuluk also never leaves cyberverse, he also doesn't have a body technically. The "creators" of Cyberverse wanted to make a world free of racism too, so they took away racial differences as well. Since he never leaves Cyberverse, he too, is in theory, just apersonality, "free" of physical difference and the trappings of such. However, I felt like I needed to give him cultural specificity since the script does identify him as an Inupiaq musher. So my costume for him uses a silhouette common for men in the Inupiaq/Inupiat. The snow coat's fur I swapped our for strings of lights and lighting gel. The pattern around his waist I made sure to utilize shapes commonly found on Inupiaq garments to form a simple pattern reminiscent of the original patterns I found in the images I used. The result was:
Nova:
Nova I needed to be adult, and human. For her, and the rest of the characters, (beside the NONE), I needed garments that could read as both real-world and digital. Nova, as the polar opposite of Rosemary, needed smooth lines and minimal lighting. Her relative distance from the digital as opposed to Rosemary's consumption by it, makes her Rosemary's Polar opposite. So where Rosemary (and Paul) are all straight lines, geometric shapes and silhouettes, Nova's needed to be softer, and more aligned with the body. To do that I gave her a dress and only two lines of light:
Lynx:
Lynx was a hard one honestly. As the former best friend of Nova, there were ways in which I felt, her costume demanded some connection to Nova's. Yet, as the die-hard assistant to Paul and Rosemary, I also felt like she needed the straight lines and geometric patterns of lights – hence the plaid skirt, and stiff leather top with accordion sides:
Rosemary and Paul:
As a couple, they needed to be the height of representation of the digital. The earliest designs included far more lights than was ever possible lol, so the lines of lights we did choose, had to echo the straight, geometric lines of the garments we chose. Purple was the color the playwright indicated in the script for Rosemary's costume – I took it and ran honestly, and found the source of my color scheme, seapunk. All the costumes emerge from that aesthetic. And then of course, AFTER my designs, the New York Times announced that the future is purple . I would just like to say it here that Denzel and I did it first:
The None:
The None are a bunch of personalities (digital scans of folks' brains) with no distinction between each other, a "hive mind" as it's called in the play. I used for them sinple black strips of random cloth we had in stock and lines of electroluminescent light. We used mettalic paper for their masks and chaos fabric, the same fabric used in the walls of the set. This, I hoped told the story of their integration into the very technology, the very world of Cyberverse.
Or course, there are thoughts I'm still left with. Should we have used more lights (if we had a few more months, yes lol). I still wish we could've used more sophisticated technology, although, we did get to do 3-D printing for the brain scanner thingy Rosemary and Nova wear (it's just as cool as it sounds).
Particularly, I'm struck by the parallel between how we constructed our garments and the construction of the digital itself. I remember when I first learned the Internet was a series of wires running across the entire globe, underwater and underground. I was like: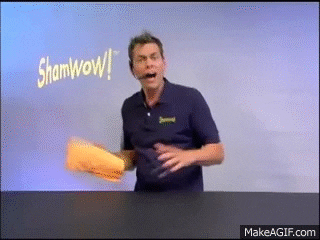 Then i saw this video and was also like shamwow. I'm just so fascinated at how we construct technology and the digital with such clean lines when behind the clean lines and smooth edges there are just circuit boards and wires. What was even more fascinating, was that even though we had to settle for metaphors of the digital instead of integrating digital technologies themselves, WE STILL ENGAGED IN THE SAME PROCESS. That is, we used visual tropes of the clean, simple and geometric, while underneath the garments (esp Tuluk's and Blinix's) there was an assortment of wires and battery packs we had to tape and manage so they wouldn't fall out.
Other than that, I'm thinking a lot more about what this coming world will look like. The world we are building every day in our screens. I'm thinking about each tweet, and each Instagram image we curate in our constructions of ourselves.
In any case I'm so grateful to have been able to see these designs come to life. For which I have to credit Emily Hoem, Amherst's expert costumer for spearheading the construction of everything and teaching me so much in the process. It was a lot of fun working with such a bomb script and design team so I'm grateful for that too. I'll see where the thinking takes me, and maybe share some of that process in this blog. Meanwhile, thank you for tuning in to the last installment!
Feature Image by Johannes Plenio on Unsplash